BIOMASS PLANTS CONSTRUCTION
Украина обладает огромным потенциалом в виде такого альтернативного источника энергии, как биомасса. Это продукты, отходы и остатки лесного и сельского хозяйства (пеллеты, щепа, опилки, лузга подсолнечника и соломы и пр.), рыбного хозяйства и технологически связанных с ними отраслей промышленности, а также составляющая промышленных или бытовых отходов, которая способна к биологическому разложению. 
Project implementation services
The list of main services / works provided within the framework of the business projects for construction of biomass power plans:
Assessment of quantitative and qualitative characteristics of biomass, identification of the power plant capacity;

Development of the optimal conception for project implementation (including the development of a business plan);

Pre-project activities (audit of existing documents, collection of basic data for design, development of feasibility study of capacity distribution scheme, etc.);

Obtaining Technical conditions for сonnection to external electrical networks;

Design works;

Selection and delivery of basic equipment;

Construction, installation and commissioning;

Putting the facility into operation;

Obtaining a License for electricity generation;

Получение «зелёного тарифа»;

Conclusion of all necessary contracts for electricity sale.
Project description
Main project objective – создание бизнеса по продаже электроэнергии в Оптовый рынок электрической энергии Украины по «зеленому тарифу».
5 reasons for realization of the biomass energy project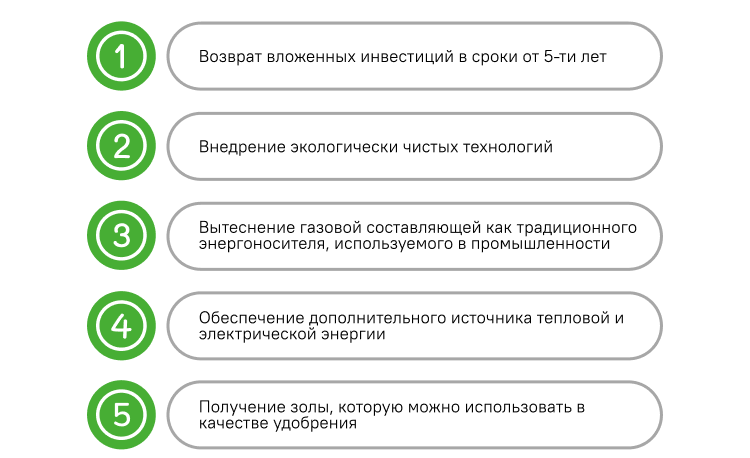 Types of biomass
Действие «зеленого тарифа» распространяется на те виды биомассы, которые способны к биологическому распаду.
For example:
Grain crops:
wheat straw, barley: bales, granules (pellets) and briquettes, etc.;

sunflower hunks, buckwheat, barley, etc. (pellets, briquettes);

corn stalks, sunflower stalks, etc.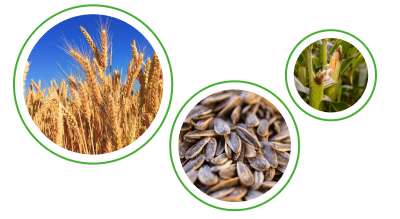 Wood:
pellets, brequettes;

branches, firewops, tree tops;

other waste and products of woodworking and logging.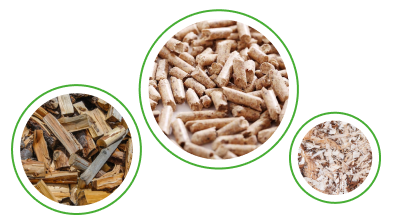 Basic conditions for projects implementation:
determination of energy source (fuel for station);

close location to external power grids;

determination of collection and fuel delivery conditions to power plant;

determination of fuel supplies storage conditions for power plant (if necessary).
Technology of power energy production
Main sections of the technological chart for production of power energy from biomass:
source of the raw material;

biomass preparation system;

biomass transportation system;

generation / cogeneration unit;

complex transformer substation.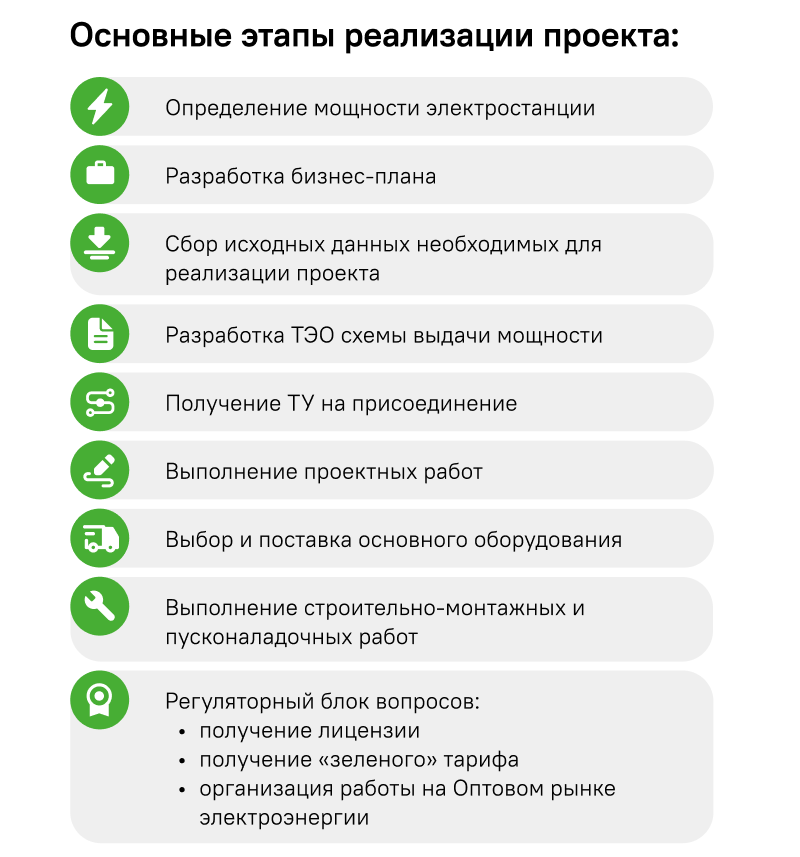 «Зелёные тарифы» для электростанций на биомассе
The "green" tariff for power energy is determined by the coefficient that is set for biomass power plants which were commissioned during the special time period and shall be valid till the year 2030.
Terms of operation in the Wholesale Electricity Market (WEM)
Implementation of the production and sale of electricity from solar energy is subject to obligatory licensing. The license for production of power energy, as well as the "green" tariff for each specific SPP should be approved by The National Comission for State Regulation in Energy and Utilities (NCSREU).
Settlement of the payments for generated electricity
Payments for the electricity produced are being carried by the WEM on daily basis giving the first priority to producers that use alternative energy sources without limitation of their capacity and the volume of electricity produced.
If you are interested to pre-estimate the cost of construction of biomass PP please complete  
опросный лист.